DESCRIPTION
NEWA LED Fresh Plants, the new generation of aquarium daylight lamps. Perfectly balanced, with individual light requirements specific for plants and fishes. Efficient, long-lasting and versatile for fresh water aquariums. Bright daylight with full sunlight spectrum. Reproduces the natural colors of fishes and plants.
Additional information
| | |
| --- | --- |
| Abbinamento | NEWA LED FRESH DAYLIGHT, NEWA LED MARINE ACTINIC, NEWA LED MARINE HYBRID, NEWA LED power supply & accessories |
| Applicazioni | plants |
| Caratteristiche | -50percent_energy_saving, +80percent_high_led_performance, 50000h_long_life, complete_color_spectrum, safety_extra_low_voltage_24V, saving |
| Correlati | NEWA LED accessories, NEWA LED control, NEWA LED FRESH DAYLIGHT, NEWA LED MARINE ACTINIC, NEWA LED MARINE HYBRID |
| Vtp | NLP 360, NLP 487, NLP 644, NLP 771, NLP 953, NLP 1074 |
High efficiency LED lights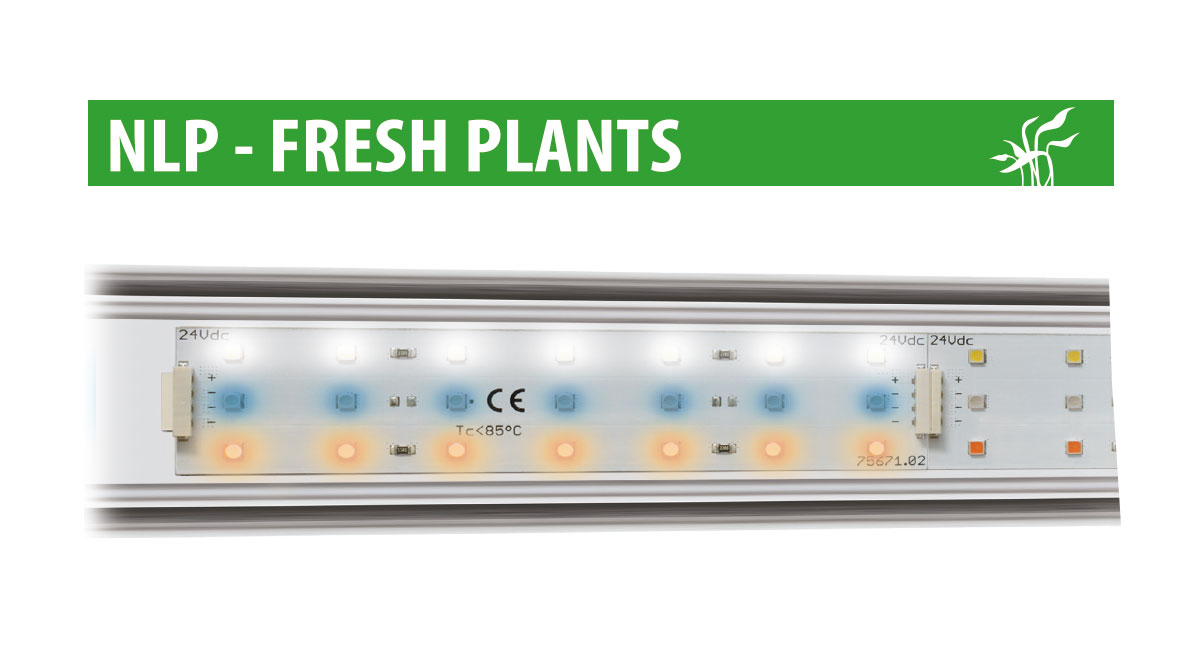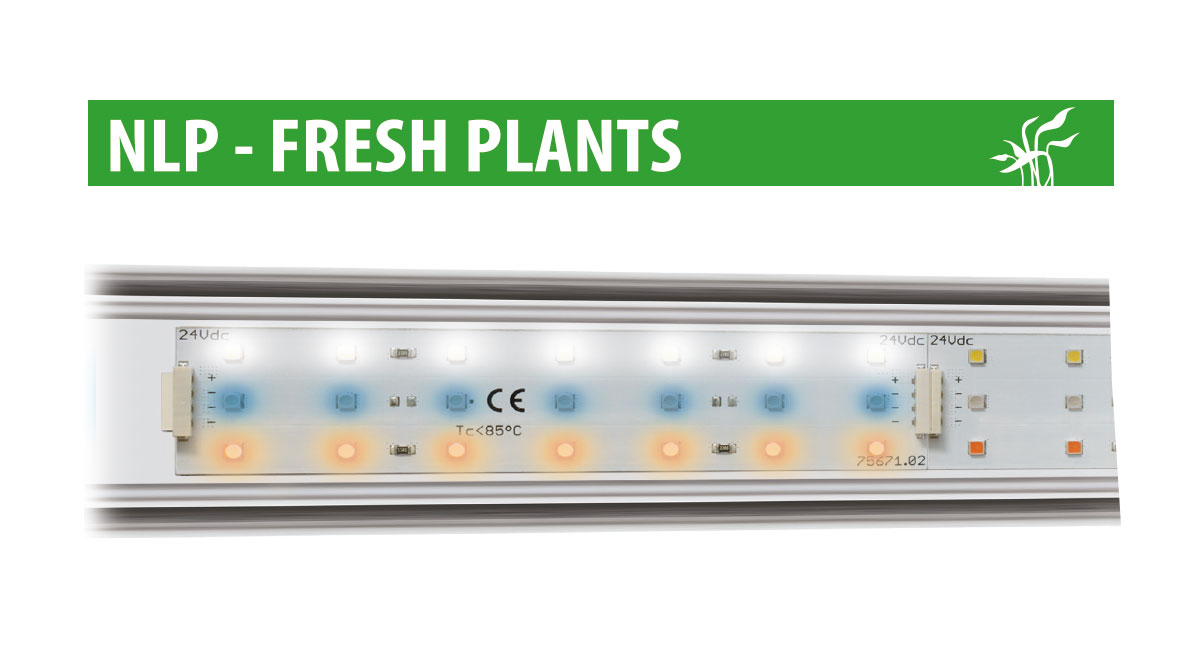 High efficiency LED lights
• EXCEPTIONAL LIFETIME: Bar in anodized aluminum for excellent resistance to salt corrosion in the course of time.
• MAXIMUM SAFETY: protection with extra clear lens to guarantee total light transmission, extra low voltage power (24V) and high level of protection (IPX7).
• HIGH EFFICIENCY: Maximum heat dissipation on an extremely reduced thickness (16 mm).
• HIGH COLOUR OUTPUT: the Color Rendering Index together with the high color temperatures, guarantee optimal accuracy in recreating the aquarium colors.
• HIGH PERFORMANCE LED: up to 150 lm/W (white light) of luminous efficiency equal to approximately 80% more than the normal LED lights on the market. Complete chromatic spectrum, with the aim to satisfy the single photosynthetic needs of flora and fauna.
• EXTRAORDINARY LIFETIME: up to 50.000 working hours as average life (about 14 years for 10 hours continuous operation).
• ENERGY EFFICIENT: 50% saving in comparison with fluorescent bulbs (T8/T5/PL), thanks to the use of high quality LED.
Available lenghts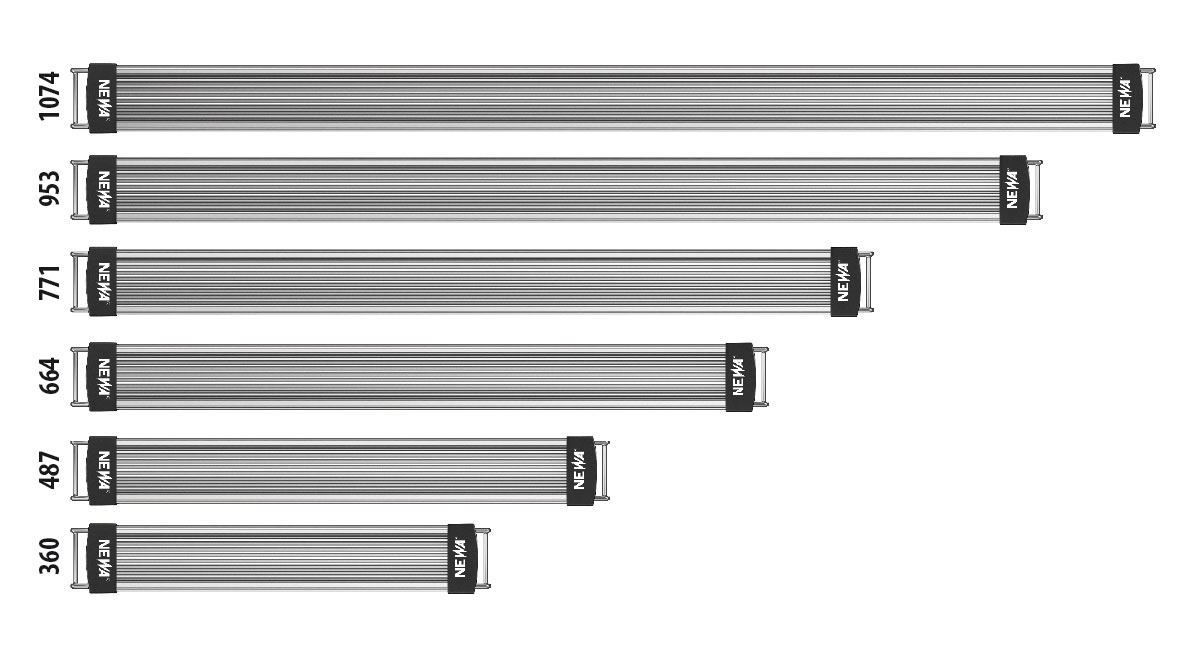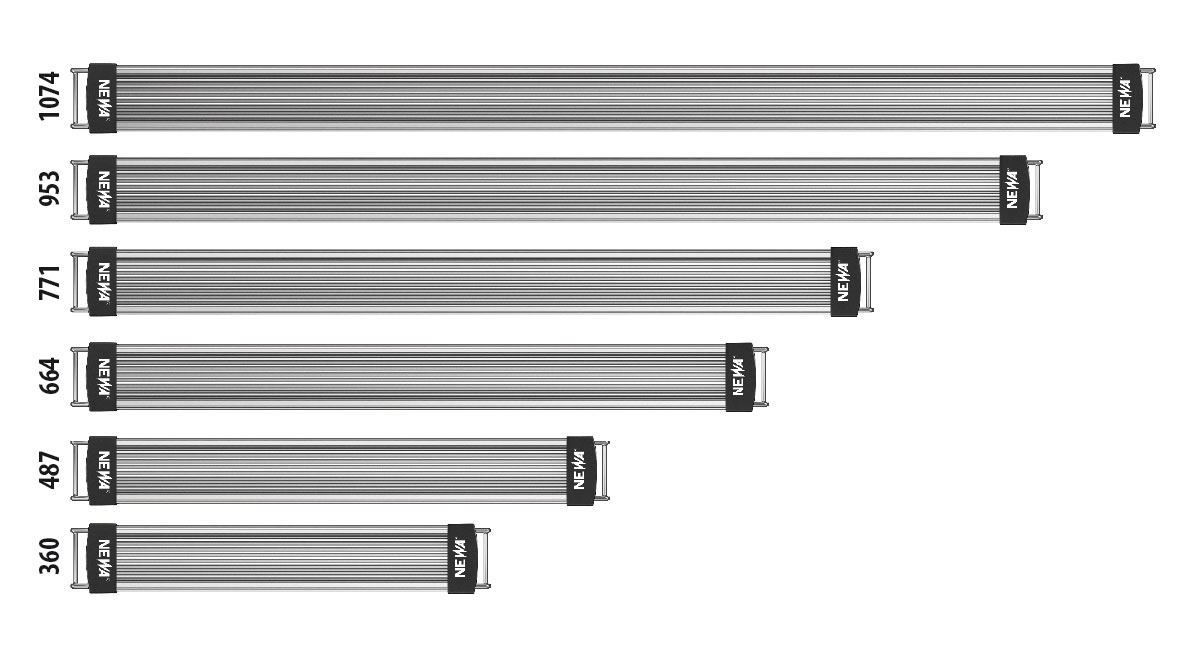 Ideal for tank of several sizes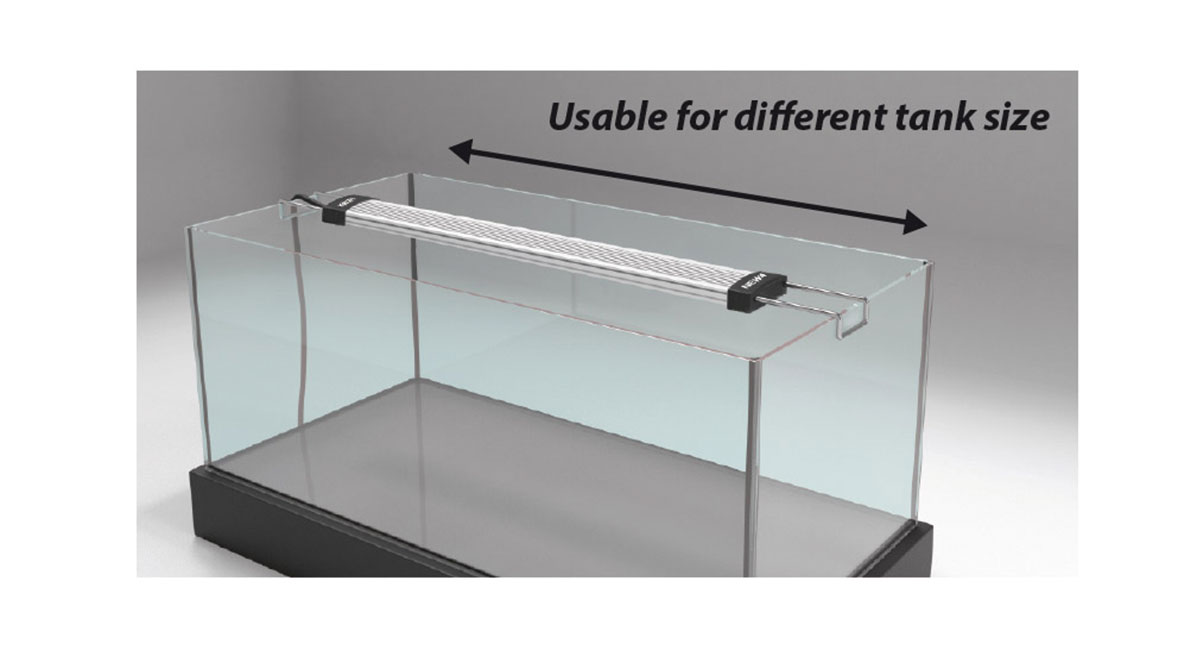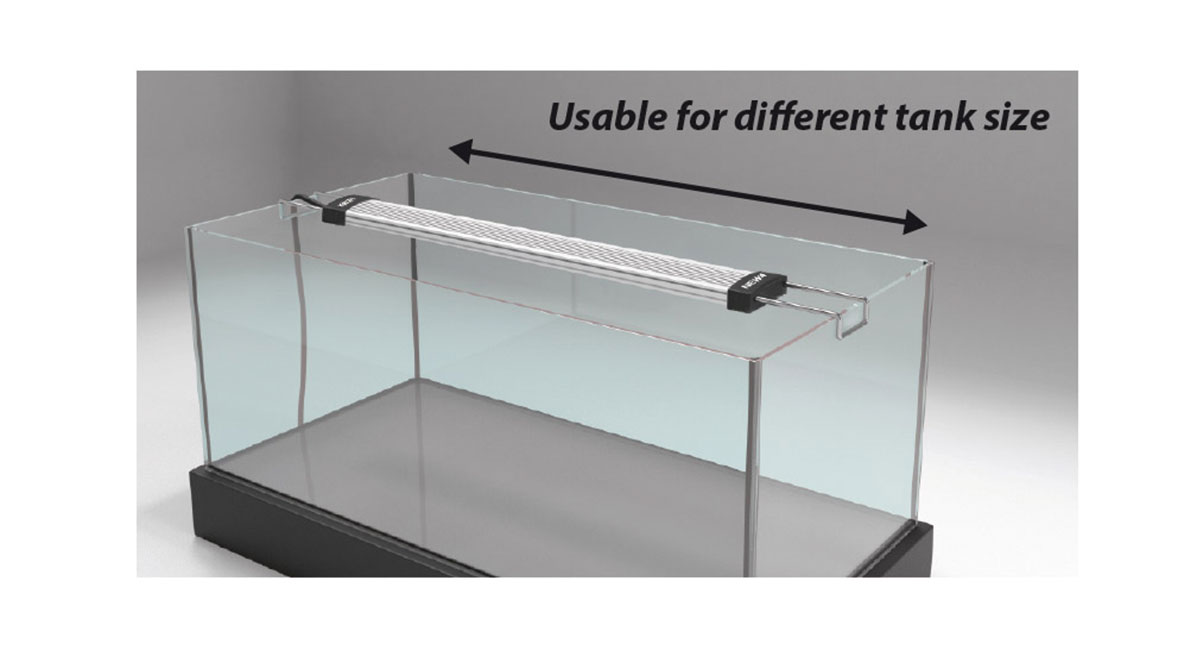 Ideal for tank of several sizes.
Over-tank supports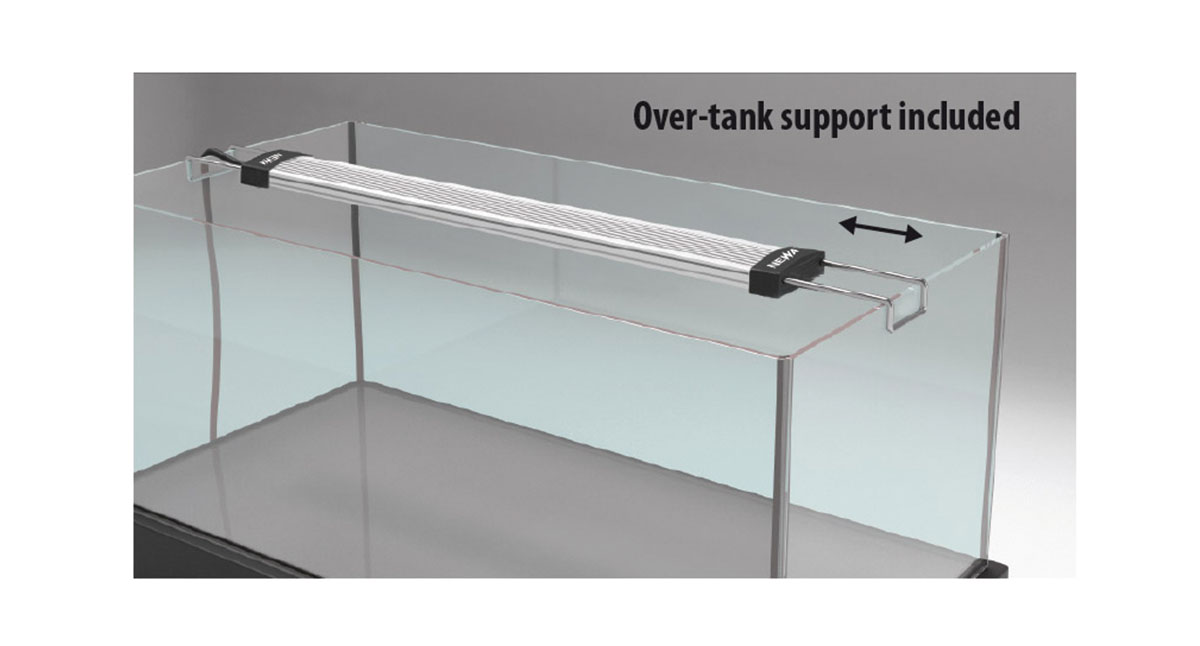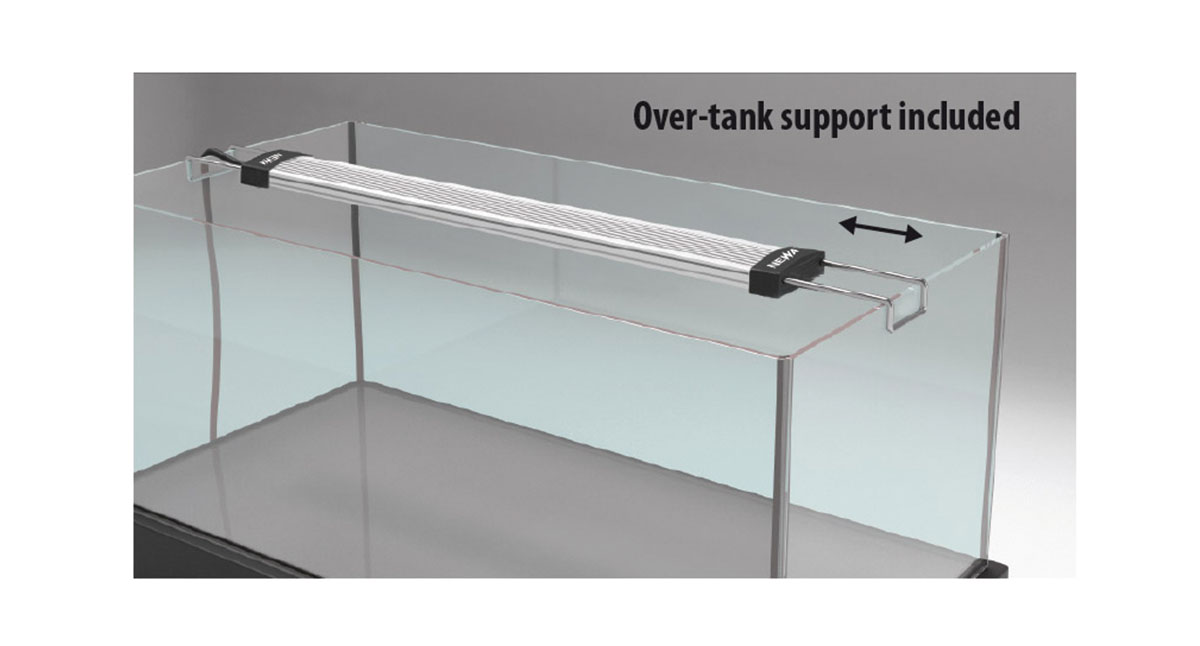 Complete with estendibile support basket in steel - included.
Mountain Bracket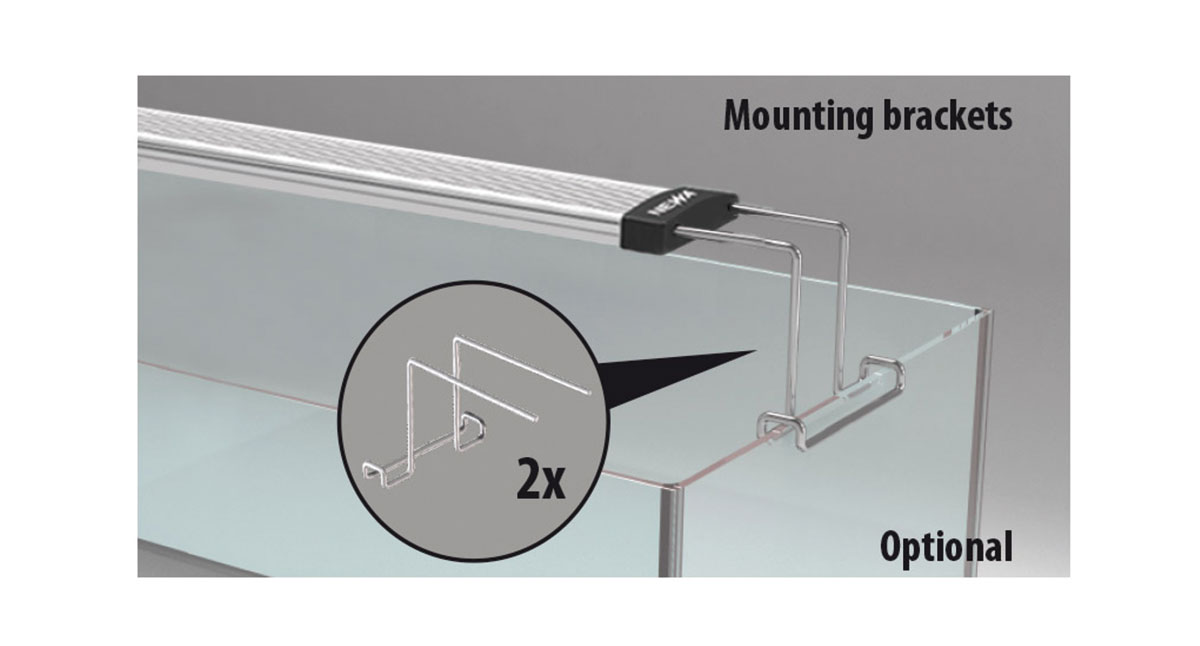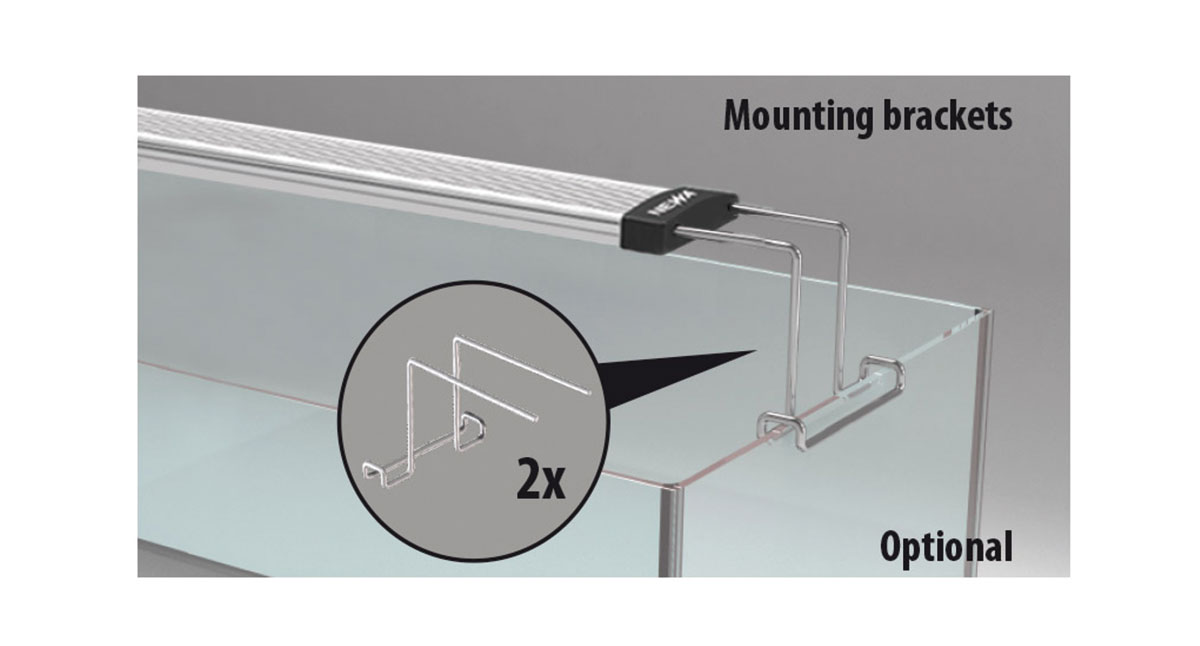 Lifted support brackets in steel - optional.
T5/T8 adaptors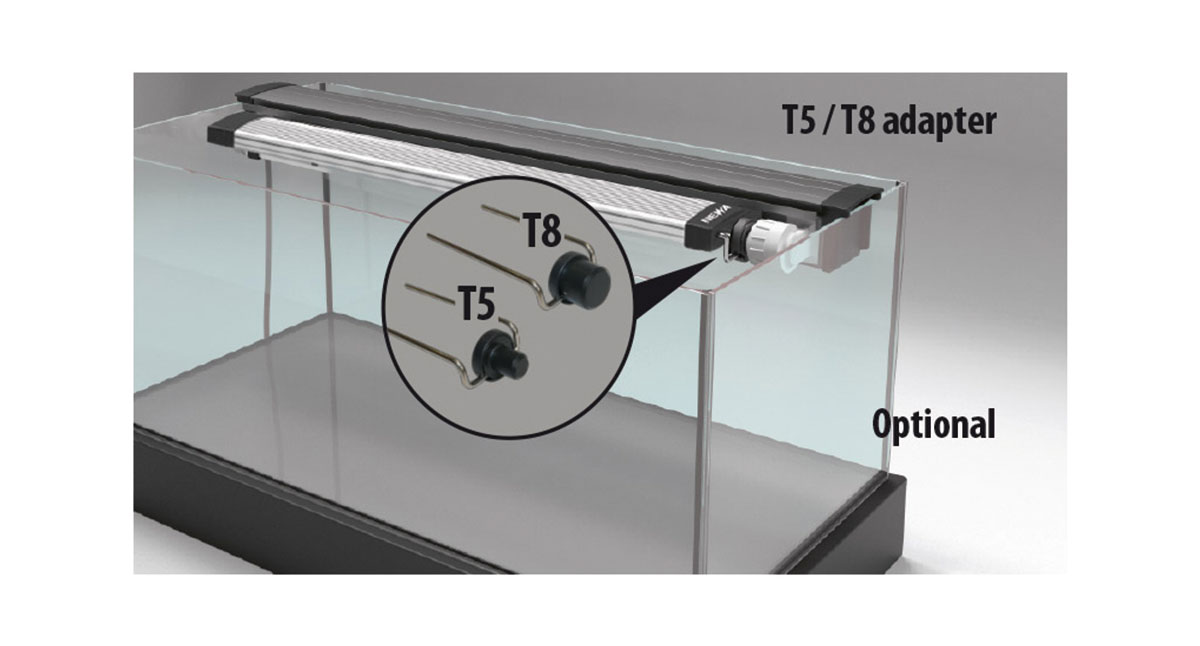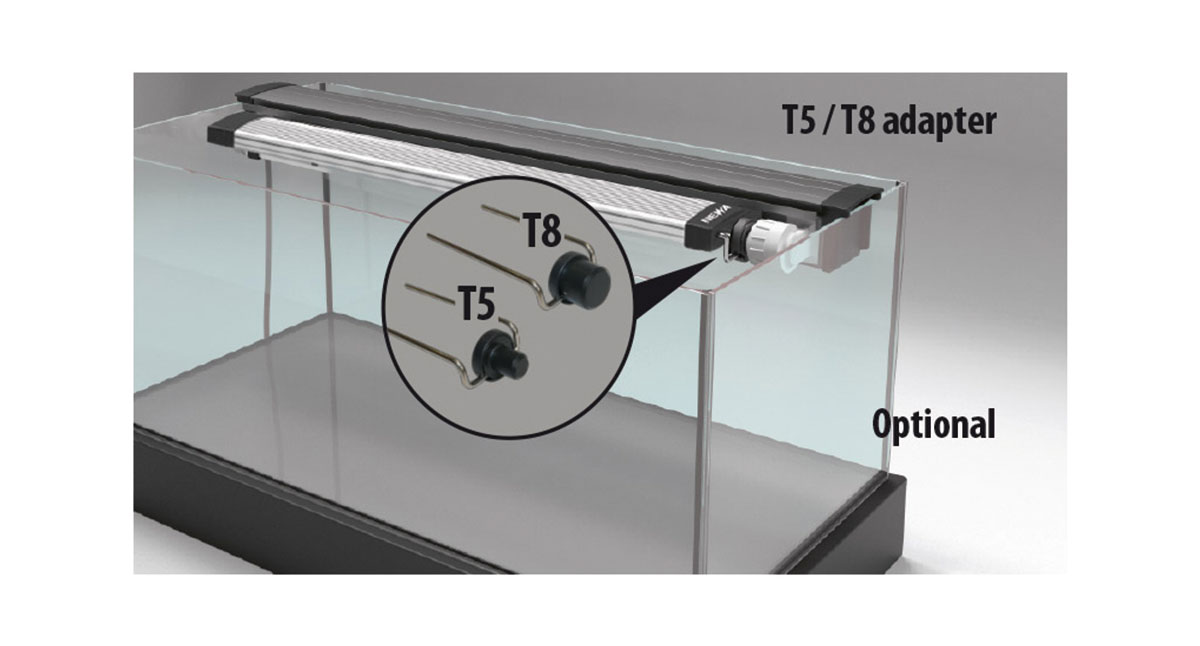 Adaptors for T8/T5 lamps replacement - optional.
Technical data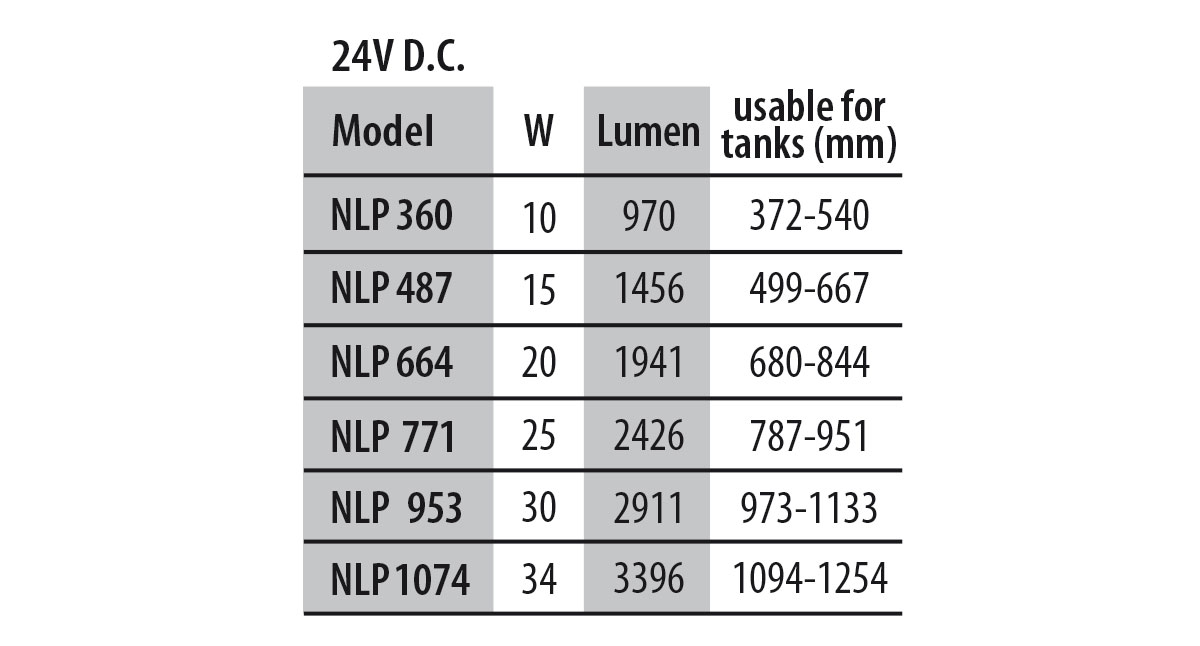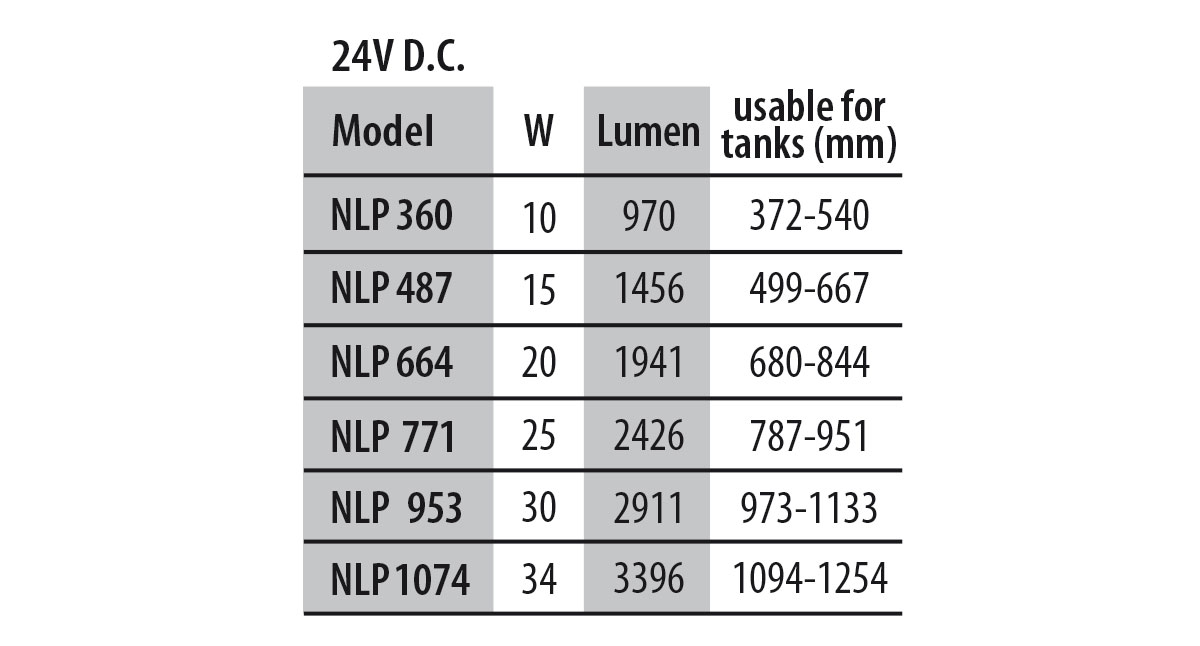 REPLACE FOR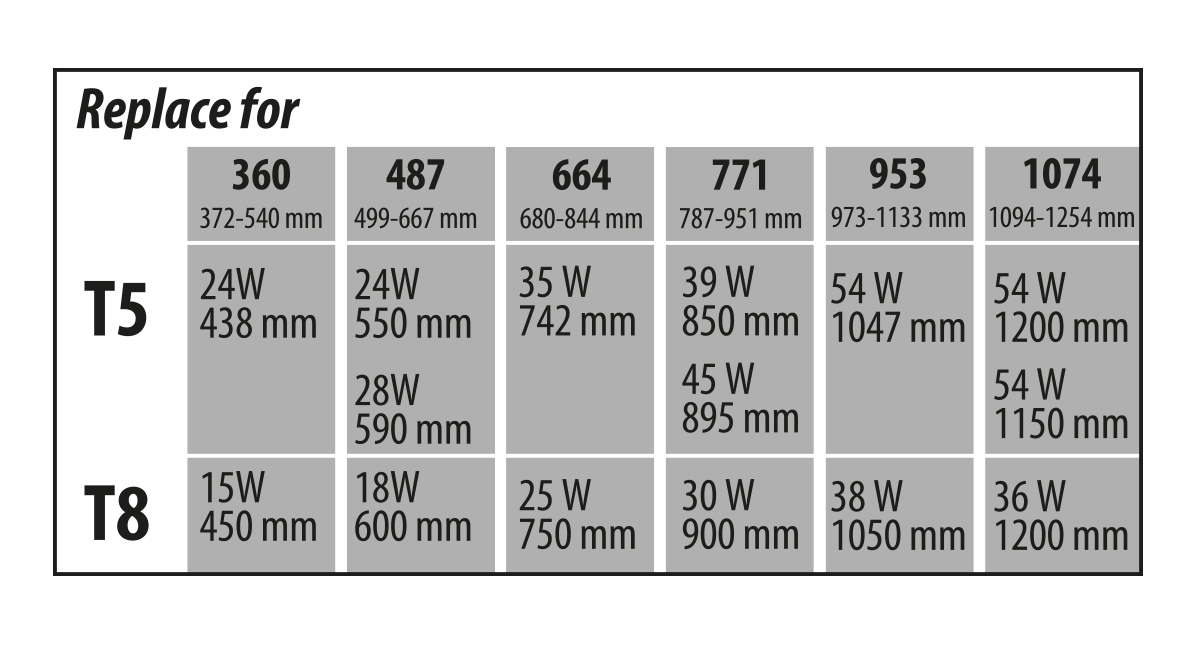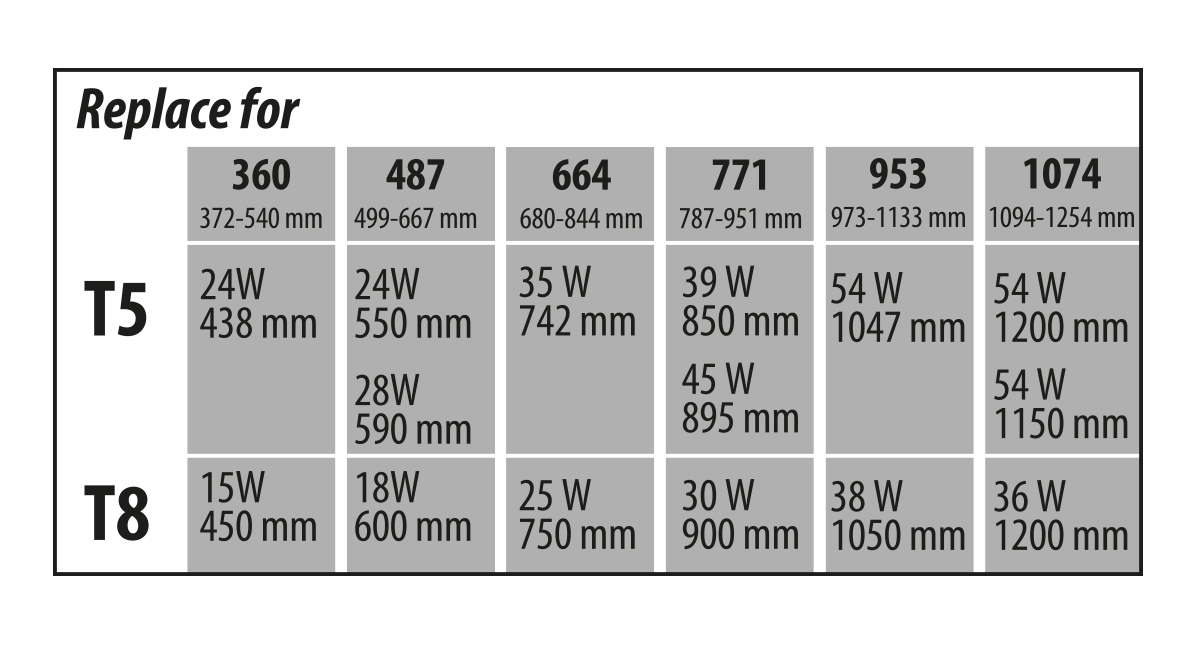 Color Spectrum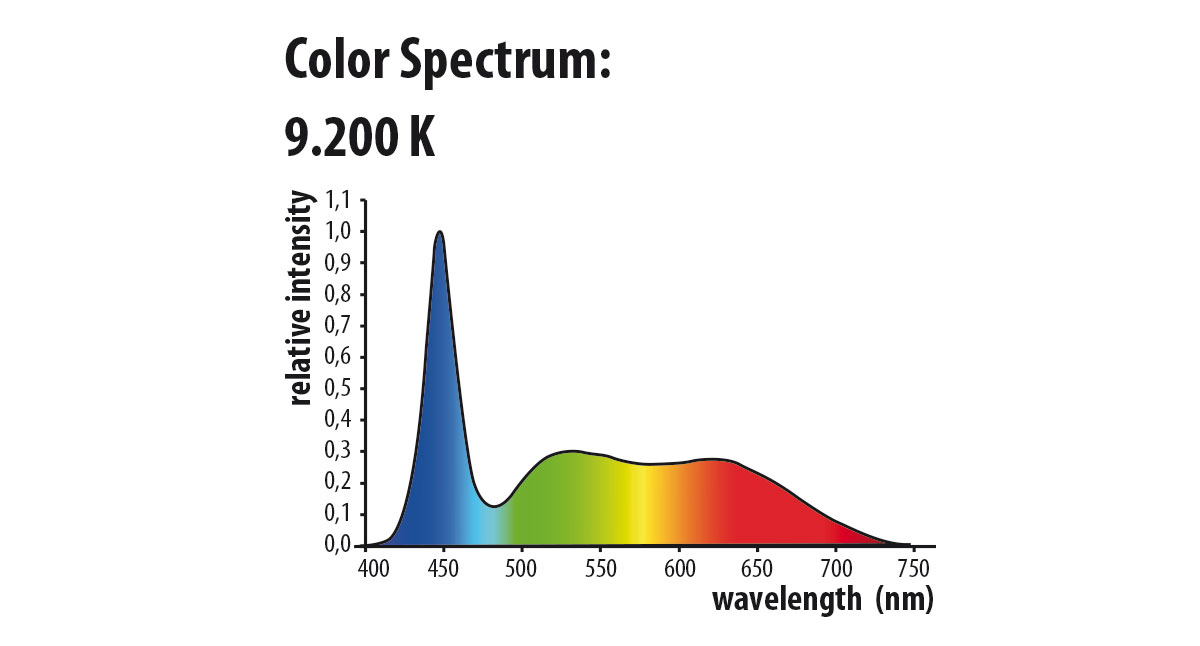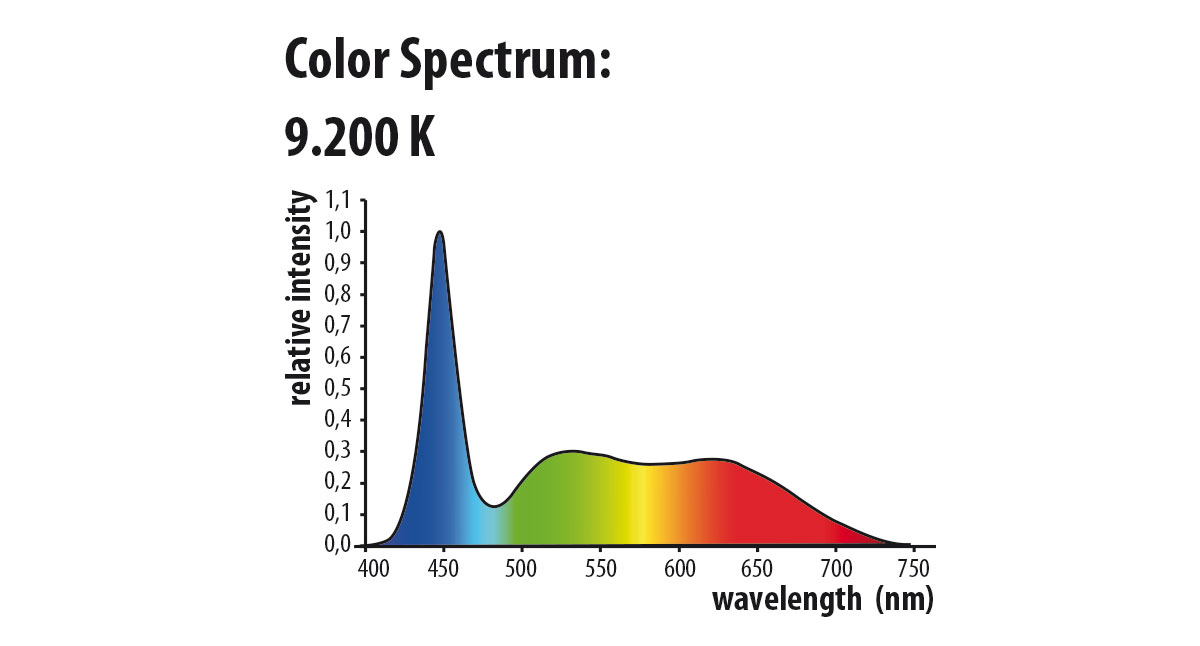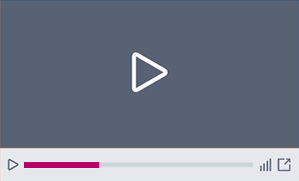 Titolo 01
clicca qui
https://www.youtube.com/embed/slQN0Gj0Eys?autoplay=1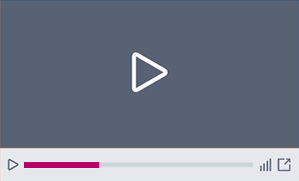 Titolo 02
clicca qui
https://www.youtube.com/embed/slQN0Gj0Eys?autoplay=1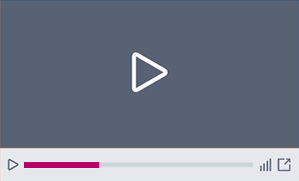 Titolo 03
clicca qui
https://www.youtube.com/embed/slQN0Gj0Eys?autoplay=1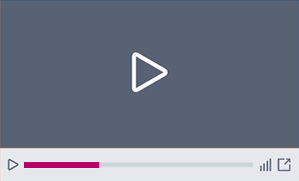 Titolo 04
clicca qui
https://www.youtube.com/embed/slQN0Gj0Eys?autoplay=1